FRONT CHANNELS:
Determine which front corner location works best for the primary sub. This single sub can supply all the high level bass that turns limited bandwidth speakers into true full range devices (requires conventional Class A/B non- balanced differential amps, 2 RELs are required for balanced differential amplifiers and all mono blocks). Connecting a .1 channel cable to the input marked .1/LFE produces the special effects encoded on this channel. Utilizing both produces the deepest tones from spatially accurate locations, not simply boomy mid-bass like conventional subs produce. This unit will invariably be the largest and most important REL in the system.
CENTER CHANNEL:
In order for the center channel to match the scale, deep bass and visceral dynamics of the main speakers, a single smaller REL connected ONLY using the supplied High Level Cable allows the center channel to produce deep bass similar to the main speakers and subwoofer. Simplest connection is directly to the connectors on back of the center channel speaker. This sub is generally the smallest REL sub in the system.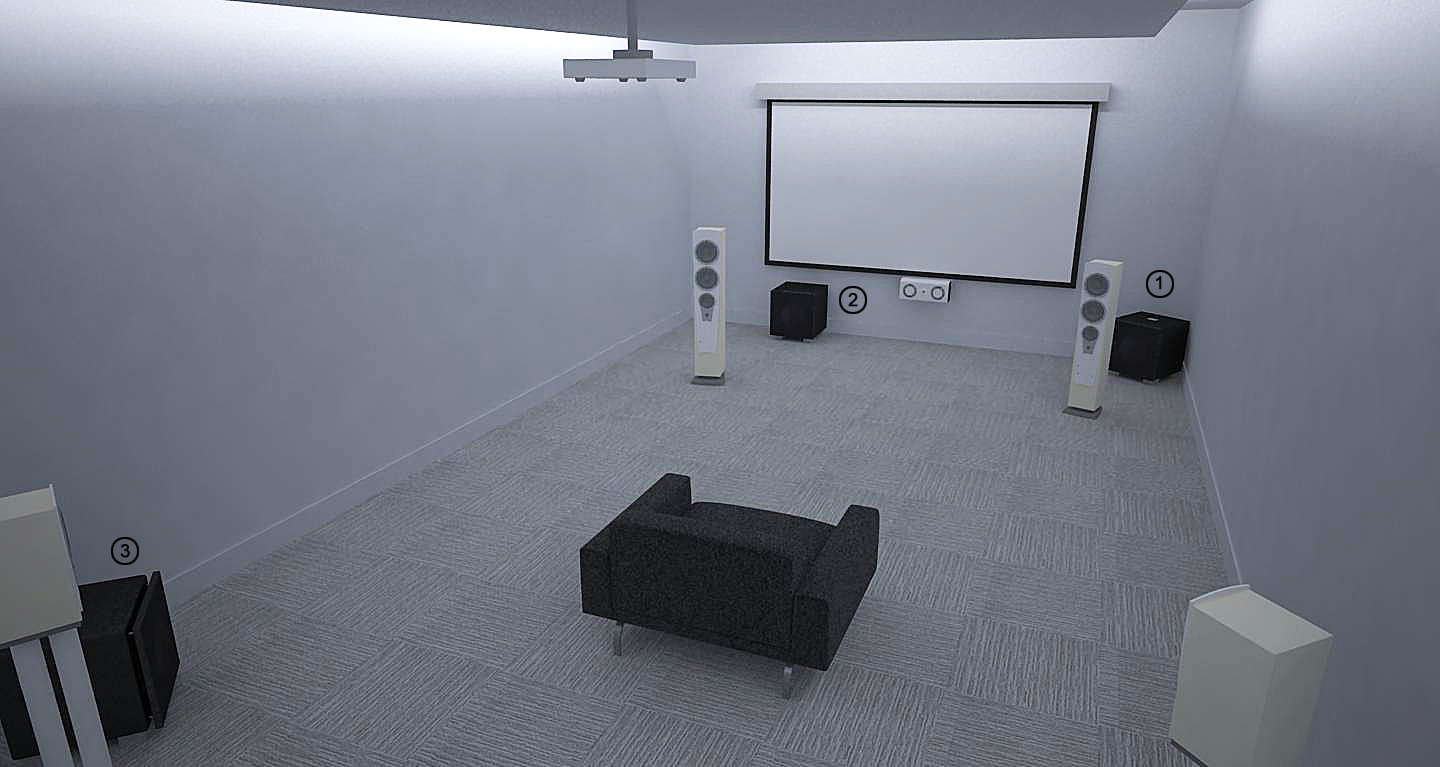 SURROUND CHANNELS:
Usually requires just one REL for both channels, connected just like the main sub using High Level to both surround channels and an RCA-RCA .1 channel cable plugged into our .1/LFE connection. This sub should ideally be located in the opposite corner diagonally from the Main L-R sub – for example, the Left rear corner when your main sub is located in the Right front corner.
* These are recommended best practices for positioning a REL Subwoofer, always refine placement and angle by ear.
** To obtain optimal performance from a REL subwoofer and extend the performance of your speakers, your main speakers must be setup properly. Always follow the setup instructions from your speaker manufacturer first, before setting up your REL.