REL Sub Bass Systems have a AC mains fuse located in the IEC receptacle where the power cord is plugged in. The fuses are located in a drawer that must be pulled out after the power cord is removed.
This drawer can be opened with a small flat blade screwdriver placed in the notch above the drawer.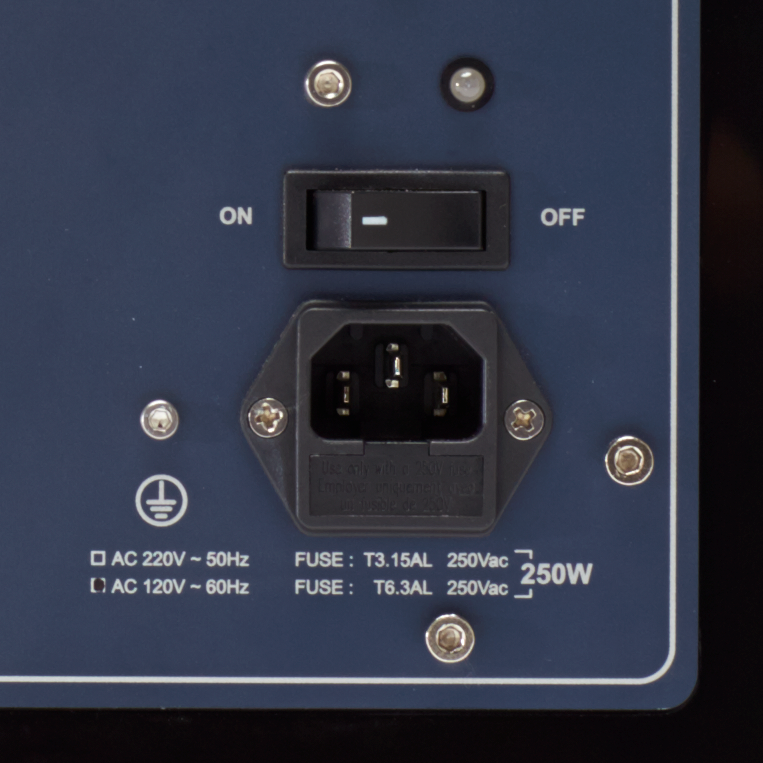 There are two 5mm X 20mm 250VAC fuses in the drawer. The one farthest inside is the active fuse, and the one in the square holder is a spare. Fuse ampere ratings for input voltage of your region are printed on the outside of the amp panel next to the fuse drawer.